nylon POY 150D/36F yarn SD&FD&BRT
nylon POY 150D/36F yarn SD&FD&BRT
TEL:86-513-88461666 88463189 FAX:86-513-88462999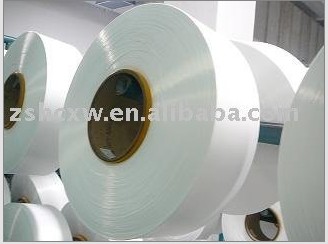 Detailed Product Description

advanced technology manufacturing,
perfect quality ,competitive price,
mainly for post-processing.

Nylon POY yarn produced by our company , is the introduction of Japanese TMT equipment, Barmag POY technology, through high-speed direct spinning and produce products. The products are mainly for post-processing, for example DTY and ATY, and they can also be used on the fabric weaving directly.
nylon POY 150D/36F is widely produced in our comnpany ,so if you need them ,we can deliver with your requirement,pls contact me immediately if you need them.and of cause I will do my utmost to give you the best price.
Company is committed to "science and technology leading, quality first, well service, continuous improvement" of the quality policy and dedication to new and old customers with quality products and warm and thoughtful service.